Airbrush Spray Tanning
 Leesburg, VA
Nominated Best Massage and Best Airbrush Spray Tanning in the
Best of Loudoun Poll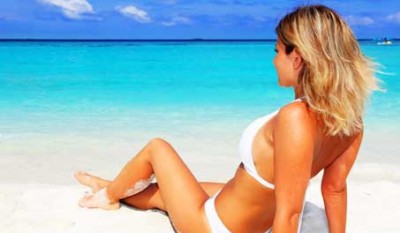 Our Airbrush tanning solutions are completely free of fillers or additives and uses no animal testing & are FDA approved for use on pregnant women.
Did you know?  You can tan after a massage in the same day!
Just be sure to let your therapist know so we use lotion instead of coconut oil!
Airbrush Tanning is simply…FLAWLESS.
Applied in less than five minutes, our Airbrush Tans are the fastest, most comfortable and natural looking spray tans on the market today!
• Dries instantly
• Fades naturally
• No orange tones
• Lasts 5 to 7 days on your body
One application of spray tan will quickly produce the equivalent color of approximately 8 tanning bed sessions; therefore making it cost effective.
The active ingredient in our bronzing solution is DHA, which has no reported side effects – however if you have had an allergic reaction to any self-tanner, abstain from airbrush tanning.

Airbrush Tanning Pricing
Full Body Airbrush Tans :
Light/Med /Dark $45
Ultra Dark $50
2 Hour Rapid Tan $50
Competition Tan / Double Shot Espresso Tan – $75
Face and Chest or Legs Only:
$35
PLEASE NOTE: Custom appt times outside of available hours reflected online can be arranged with a $15 up charge.
Save Even More! Buy a Package of 10  Airbrush Tans- $375 ( valid for ligh-ultradark!)
Please use Chrome or Firefox for Booking.
BOOK AN AIRBRUSH TANNING PARTY! We are Mobile!
What a fun way to get friends together before a trip or special event!
Get a group of 5 or more friends together and we will come to you within 15 miles of Leesburg.
Please use Chrome or Firefox for Booking.
Pre-Tan Instructions
Manicures/pedicures should be done before you tan as they often include scrubs that will remove it
Wax or shave 24 hours prior to tanning and DO NOT USE DOVE SOAP …many waxes and shaving creams  and soaps have oils in them that will cause streaking
Exfoliate entire body with oil free exfoliant ( sugar works great!) using a bath scrubbie, exfoliating gloves or rough wash cloth, paying special attention to feet, knees , elbows hands. If you have especially dry areas on your body (particularly your hands and feet) using a light oil free moisturizer there is recommended to help with an even tanning application.
Shower prior to airbrush tanning- the more hydrated your skin the longer the tan will last
Do not wear any perfumes or oils to your appointment, Lotions are ok to use as long as they are OIL-FREE  Feel free to moisturize your face too…just be sure its oil free!

Bring a dark colored swimsuit (preferably strapless), flip flops and loose clothes to your airbrush appointment to wear home ( we have bandeau tops and disposable thongs available if you need)
CHECK THE WEATHER FORECAST!  If it calls for rain around your appt time, bring an umbrella, poncho and or clothes that will protect your face feet and body from getting wet, as this can dilute the solution and interfere with your perfect tan.
 Post Tan Instructions
Do not shower or get wet for at least 8 hours after tanning as the solution will continue to react with the amino acids of your skin for up to 12 hours. Avoid any activity that will cause excessive sweating.  Contact with sweat or water during this period could cause streaking or unevenness
When you do shower, you will notice some color wash away: this is normal, and is just the bronzer that gives immediate color while your tan develops.  Your developed tan is still there!  Wash with a mild cleanser.
When towel drying, remember to pat dry, don't rub.
Baking soda is a great exfoliant should there be any excessive or uneven patches of tan which are caused by patches of dry skin (often on the hands & feet) or from touching the tanned areas while it develops.  Here's a How To Video :https://www.youtube.com/watch?v=q7L89IzUO34
Maintaining Your Tan
Your tan will last about 5-7 days.  Moisturizing regularly will help your tan last longer, but you will notice your face and feet will fade soonest.
Use a moisturizer on your skin morning and night between spray tans
The time of year will affect your skin, and therefore, your tan. Keep moisturized.
Long hot baths or long showers are great for pre-tan exfoliation, but can cause a tan to fade prematurely.The skin soaks and softens with length of time exposed and this can speed up the exfoliation process.  Only use a soft cloth for washing when you are tanned.
Pat dry after showering or bathing. DO NOT RUB.
Use a sharp, clean razor with a lubricating product, when shaving.Hair conditioner works well. (Avoid hair removal products  … Nair, Neet, wax, etc.)
Avoid harsh soaps such as deodorant bar soap.
Anti-acne products and makeup removal products may cause tan to fade.
Avoid exfoliating scrubs, facial masks, and toners containing alcohol.
Swimming in a chlorinated pool or hot tub can cause tan to fade prematurely.The application of thick waterproof sun block, prior to swimming, may help reduce fading.