Massage for Couples
At Hideaway Massage in Leesburg, VA we specialize in couples massage. We now offer three couples suites to accommodate our growing client base.
Enjoy Our Romance
Package for Two!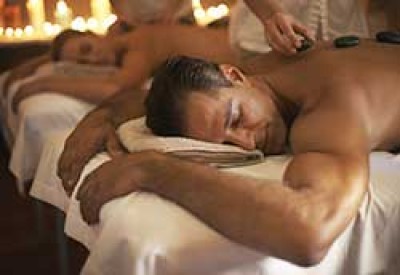 This 90 minute Couples service includes a Signature Massage, hot stones, hot towels, aromatherapy, a chocolate foot scrub followed by peppermint shea butter and reflexology. $320 per couple.
Available for a Limited Time!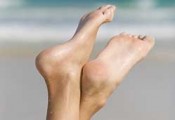 Sandy Feet & Toes Treatment
Run your toes through the sand! After your  feet are wrapped in warm, steamy towels, your soles feet and ankles are massaged with an exfoliating scrub. Once softened, your feet are treated to a refreshing lotion foot massage. $30 per couple.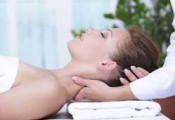 Soothing Head & Neck Massage
Extra time and attention is spent in massaging your  neck, upper shoulders and scalp in this treatment that adds an extra 10 minutes to your massage. $30 per couple.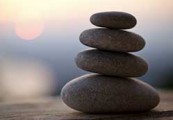 Couples Hot Stones Add-On
Heat things up and enhance your couple massage with Hot Basalt Stones incorporated into your selected treatment. $30 per couple.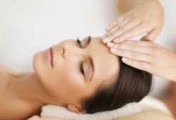 Couples Facial Massage
Enjoy a multi-step cleansing facial treatment which incorporates Acupressure and Ayurvedic strokes to stimulate and refresh the face.  Lemon Chiffon cleanser is followed by an organic serum, blueberry moisturizer and eye lift cream application.  Skin Fitness products are all natural, hypoallergenic and intended for all skin types. $40 Per Couple.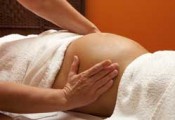 Prenatal Add On
*Relaxing and expecting at the same time?  Just select your couples massage from above and indicate in the customer notes section that one of you needs a prenatal massage. Fee will be added at checkout: $5 for 60 Minutes, $10 for 75 Minutes, $15 for 90 Minutes. * For the safety and health of mom and baby, we only work on clients past their first trimester.