Certified Massage Therapists at Hideaway Massage in Leesburg, VA
Chelsea Watson, CMT
Chelsea specializes in deep tissue and trigger Point therapy to alleviate pain but also provides a nice, soothing Swedish massage when the main goal is relaxation. Chelsea's empathy for others plays a huge part in understanding her client's needs and finds nothing more rewarding than providing the relief they are seeking.
Chelsea is licensed by the VA Board of Nursing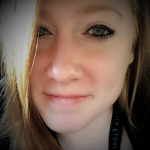 Jennifer Joung, CMT & Esthetician
With over 17 years of experience as a massage therapist, Jennifer brings a variety of skills to her practice, including Swedish, Deep Tissue, Hot Stone, Prenatal, Thai massage and Cupping therapy. Jennifer is also a licensed esthetician and offers anti aging & lifting facial treatments in addition to cellulite reduction treatment.
Derek Verrilli, CMT
Derek specializes in Deep tissue, Swedish Massage and Trigger point release.
Having graduated in the top 5% of his class, Derek applies his vast knowledge of human anatomy and muscular function when working with his clients to deliver a customized and effective treatment. Derek is completely fascinated with the human form and has been sketching from medical illustrations since the age of ten. Prior to becoming a therapist, he worked as a chef for almost twenty years and knows first hand what the effects of stress, both physical and mental, have on the body. Derek has a great passion for massage and finds it extremely rewarding when a person leaves feeling better and happier than when they arrived. In addition to cooking and drawing, Derek enjoys spending his free time with his fiancee and 2 children.
Derek is Licensed by the VA Board of Nursing.
Melinda Woodard, CMT 
Melinda's lifelong desire to help people was finally realized when she became a Massage Therapist in 2011.
"I take great pride in providing the best possible massage therapy experience to each and every client, finding out as much as possible about your specific needs, then focusing on the areas where it is needed most and providing relief from nagging pains and injuries. Nothing is more fulfilling to me than to ease both body and mind through the healing power of touch, leaving each and every client feeling relieved, relaxed, and revived."
Melinda's broad knowledge of Massage includes training and certifications in Prenatal , Deep Tissue, Hot Stone, Lymphatic Drainage, Neuromuscular, Myofascial & Cranio-Sacral Massage, PTSD, Reflexology Healing Energy and Touch,  Aromatherapy and CPR/First Aid.
Melinda is licensed by the VA Board of Nursing.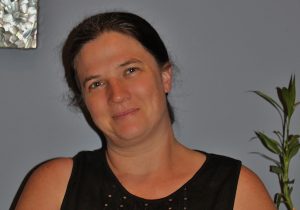 Rob Rider, CMT
Rob is one of only a handful of Certified Medical Fascial Stretch Therapist's™ in Virginia, and one of a few hundred in the world to hold this distinguished designation! He currently holds an elite Level 3 certification in FST™ from the Stretch to Win Institut e in AZ. Rob considers himself a 'motion therapist', and uses his passion for being of service to people, along with his training and experience to help his clients keep their body's in motion. Rob is a firm believer in educating the client; whether it's knowledge to benefit you between sessions, or a better understanding of what's going on in your body, Rob will make sure you leave the session empowered and informed. He is certified in, and has developed a specialized treatment for head, neck and shoulder issues. Rob's certifications also include deep tissue, sports, Swedish massage and trigger point therapy. Rob is Licensed by the VA Board of Nursing.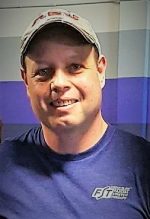 Audra Brown, CMT
As a massage therapist, my goal is to heal both the mind and body by customizing your massage to reduce your stress and pain.  I am able to de-stress the mind with a Swedish massage while reducing strain and stress on the muscles caused by auto accidents, exercise and conditions such as thoracic outlet syndrome, sciatic and neck pain with a deep tissue therapeutic massage. I also offer a unique and specialized treatment to reduce fascial restrictions and reduce cellulite. I am a graduate of Northern Virginia School of Therapeutic Massage, a Board Certified Massage Therapist and licensed by the VA Board of Nursing.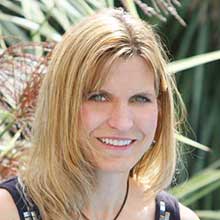 Jill Handford, CMT & Esthetician
Having practiced massage for over 16 years, Jill's extensive experience gives her the ability to provide pain relief caused by conditions such as fibromyalgia, arthritis, cancer, bone disease and thoracic outlet syndrome. Jill's wide range of specialties also include Hot Stone, Infant massage, Prenatal, Reflexology, and Swedish Massage. Jill is also a licensed Esthetician and offers skin care services at Hideaway!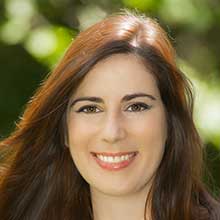 Allison T. Shorb, CMT
I opened Hideaway Massage in Leesburg, VA to fulfill my vision of a personal, professional and affordable place where you can slip away from the stress, noise and demands of everyday life…even for a short while. I envision Hideaway Massage to be a destination for stress and pain relief that tailors each treatment to the individual and their situation.
As different as we all are, everyone needs some time just for themselves. Each client I work with has a unique story to tell and vibrant energy to exchange. I love what I do and welcome the opportunity to help you find your harmonious balance at Hideaway.  I am a Board Certified Massage Therapist and licensed by the Board of Nursing.