The History of Hideaway Massage
I opened Hideaway Massage in Leesburg, VA  in 2009 with the intention of helping busy people relax, affordably.  With a focus on highly trained therapists and value added services, our goal is to exceed our client expectations on each and every visit.
Employing only Nationally Certified Therapists, licensed by the Virginia Board of Nursing, and featuring competitive prices, Hideaway Massage offers quality, full length treatment sessions with no additional charges for aromatherapy and hot towels.
Nominated several years in a row for Best Massage Practice in Loudoun, Hideaway Massage has become a regular destination for locals and visitors alike. In 2012 we moved into a new  expanded location to accommodate our growing client base, and now feature two couples suites, far infrared therapy, and an airbrush tanning room.
Although our popularity to continues to grow, we pride ourselves on being a locally owned business and one where we really get to know our clients.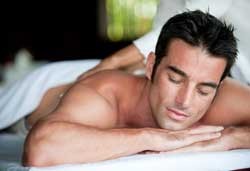 Please use Chrome or Firefox.