Benefits Of Massage
Who?
MASSAGE FOR ALL AGES
Our clients range in age from 11 to 87, and come to us for a myriad of reasons ~ sports injury, health maintenance and stress relief. Clients under the age of 18 require a parents signed waiver.
Why?
EVERYONE HAS STRESS
It's amazing how many people tell us "I didn't realize how tight I was!" after they get a massage.  Stress has become a way of life for many. Unfortunately, stress has a negative effect on our immune system, sleep and relationships, and concentration and productivity.
What?
CONDITIONS THAT BENEFIT FROM MASSAGE
In addition to people seeking general stress relief, past and current clients come to us as they are experiencing: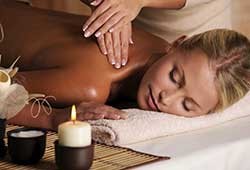 Please use Chrome or Firefox.
Frozen Shoulder Syndrome
Motor Vehicle Accident trauma
Fibromyalgia
Lyme's Disease
Arthritis and joint pain
Scoliosis (Single and Double, Mild to Severe)
Herniated Disc(s)
Past Spinal Fusion Surgery
Depression
Lower back and hip pain
Extreme tension in neck and shoulders
Chronic Fatigue Syndrome
Controlled High Blood Pressure
Plantar Fascitis
Rotator Cuff Injuries
Carpal Tunnel Syndrome
Past Whiplash Injuries
Myofascial Pain Syndrome
Medial Epicondylitis (Tennis Elbow)
Tendonitis
Sciatic Pain and Discomfort
Adhesions from old injuries or surgeries
Frequent Headaches
Sinus pain and Allergies
Asthma
TMJ ( Temporal Mandibular Joint Syndrome)
ADHD/ ADD
Insomnia
Anxiety
Nausea and discomfort from chemotherapy
Recovery from Alcohol or Drug Addiction
Recent divorce or separation
Recent Loss of Parent, Spouse or friend
"Empty Nest" Syndrome
Job Transition/New Job/ Loss of Job
Recent move
Economy-induced stress and anxiety
We are honored to be able to help relieve pain, stress and discomfort for our clients. Please be sure to check with your physician to see if massage is right for you, and feel free to call  with any questions.