Facials, Far Infrared Therapy and Additional Treatments
Enhance your session with any of these treatments for the ultimate personalized getaway!
Upgrades & Add-Ons are only available when booked
with a facial or massage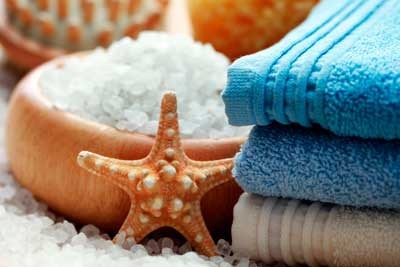 Hot Towels and Aromatherapy at Hideaway Massage in Leesburg are always included at no charge!
Please use Chrome or Firefox for Booking.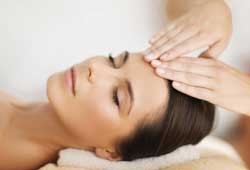 Please use Chrome or Firefox for Booking.
Great for Men or Women ! This customized service deeply cleanses and exfoliates the skin using the Nuskin LUMISpa Galvanic System to activate collagen and elastin. Using acupressure techniques with rose hip seed oil boosts circulation and encourages lymphatic drainage. You'll see pores and dark spots minimized, a reduction of fine lines and firmer, brighter, and more even skin tone. An AgeLOC Lifting Mask will be applied to activate a high level of moisturizing to deep layers of skin to firm and lift. Includes extractions as needed and a hydrating collagen mask. Before and after photos are taken to demonstrate your immediate improvement! $185 Available exclusively with Jennifer Joung
Buy a Gift Certificate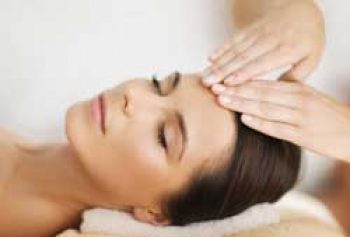 Uplift and Restore Massage and Facial
Uplift & Restore: A  Hydrating Facial with Natural Enzyme Peel, a Back and Neck Massage and a Peppermint and Lavender Foot Scrub and Moisturizing Treatment. Indulgent! 90 Minutes $170.00.
Buy a Gift Certificate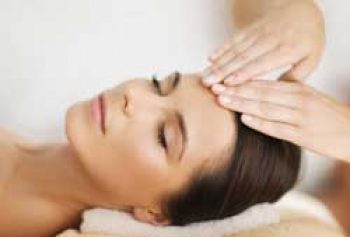 Let it Glow Facial Massage Add-On
Blending the revitalizing components of Ayurvedic massage with the firming properties of Accupressure, the Let it Glow Facial Massage will send you home feeling and looking refreshed. Using an all natural, hypoallergenic system designed for all skin types, your facial massage includes a Lemon Chiffon Cleanser, followed by a MultiVitamin Serum, Blueberry Pumpkin Hydrating lotion, and firming eye cream with DynaLift. $20. Please use Chrome or Firefox for Booking.
Hideaway Signature Facial 60 Minutes
Your session will be tailored to address your concerns from sensitive skin to breakouts to fine lines. The session begins with a deep pore cleansing, and includes an exfoliation treatment tailored to your skin type, a facial massage, and customized mask. Ideal for skin maintenance. $105.
Buy a Gift Certificate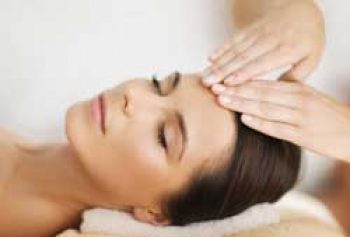 Couples Facial Massage
Enjoy a multi-step cleansing facial treatment which incorporates Acupressure and Ayurvedic strokes to stimulate and refresh the face.  Lemon Chiffon cleanser is followed by an organic serum, blueberry moisturizer and eye lift cream application.  Skin Fitness products are all natural, hypoallergenic and intended for all skin types. $40 Per Couple. Please use Chrome or Firefox for Booking.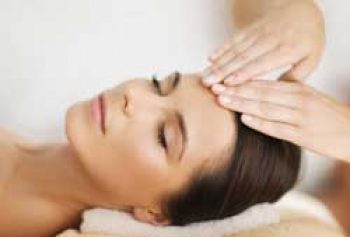 Harmony Massage and Facial Package
This 2 hour service will leave you relaxed, refreshed and renewed!  Enjoy a 60 minute signature massage followed by a 60 Minute customized facial. Jennifer will tailor your session to address your concerns from sensitive skin to breakouts to fine lines. The session begins with a deep pore cleansing, and includes an exfoliation treatment tailored to your skin type, a facial massage, and customized mask. Pure Bliss! Just $225 (Gratuity not included)
Buy a Gift Certificate
Lip therapy Add on  ( availble with
Facial Services only)
Exfoliate dead surface skin cells and reveal the glowing, healthy-looking skin underneath. This service deeply hydrates, nourishes, soothes and lubricates the lips and infuses moisture to rejuvenate your smile! $10
Available exclusively with Jennifer Joung
This 90 minute service deeply cleanses, exfoliates and hydrates your skin using the Nuskin LUMISpa Galvanic High Frequency System to activate collagen and elastin, stimulate cell renewal and improve skin care product penetration and absorption by gently warming the tissues of the skin. Using acupressure techniques with rose hip seed oil boosts circulation and encourages lymphatic drainage. You'll see pores and dark spots minimized, a reduction of fine lines & dark under eye circles and puffiness, and firmer, brighter, and more even skin tone. Includes extractions as needed and a collagen mask to nourish your skin even further. Available exclusively with Jennifer Joung $170
Buy a Gift Certificate
This customized service deeply hydrates, cleanses and exfoliates using the Nuskin LUMISpa System which will soothe break outs and dryness by preventing moisture loss and create at natural, healthy moisture balance to your skin . Using acupressure techniques with rose hip seed oil boosts circulation and encourages lymphatic drainage. You'll see pores minimized and a reduction of fine lines and firmer, brighter, and more even skin tone. Includes extractions as needed and a hydrating collagen mask. $115 Available exclusively with Jennifer Joung
Buy a Gift Certificate