Body Wraps, Far Infrared Therapy and Additional Treatments
Enhance your session with any of these treatments for the ultimate personalized getaway!
Upgrades & Add-Ons are only available when booked
with a facial or massage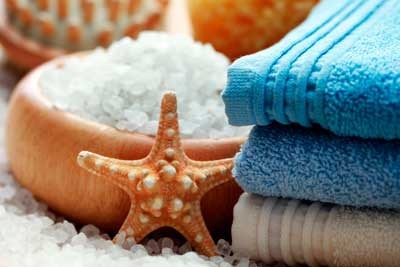 Hot Towels and Aromatherapy at Hideaway Massage in Leesburg are always included at no charge!
Please use Chrome or Firefox for Booking.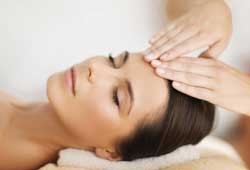 Please use Chrome or Firefox for Booking.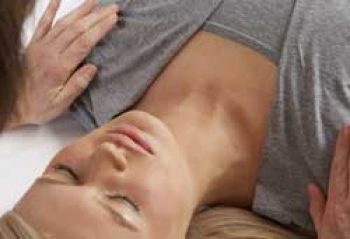 Reiki
Reiki treats the whole person including body, mind, and spirit creating many beneficial effects that include relaxation and feelings of peace, security and well being. Reiki is a simple, natural, safe and non invasive method to promote spiritual and physical healing and increase self awareness that everyone can use. It works well in conjunction with all other medical or therapeutic techniques to relieve side effects and promote recovery. Available as a stand alone service: 30 Minutes $40, 60 Minutes $60.  Consider adding the
Waves of Wellness
Service to your treatment for enhanced benefit!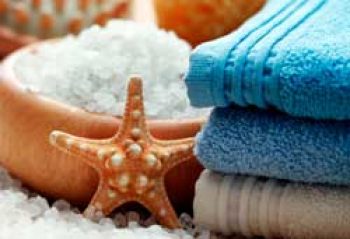 Seaweed Body Wrap
Refresh and detoxify with our 45 minute Seaweed Body Wrap. This treatment has sea kelp for metabolic stimulation and nutrient rich Klamath Blue-Green Algae to hydrate and detoxify, providing your skin with a vibrant, smoother and slimmer appearance.  Can be enjoyed prior to a massage or simultaneously with other add-ons such as our Let it Glow Facial Massage or Sandy Feet and Toes foot treatment! (Not to be used for individuals with shellfish or iodine allergies.) $95. Please use Chrome or Firefox for Booking.
Let it Glow Facial Massage Add-On
Add this service to any massage! Blending the revitalizing components of Ayurvedic massage with the firming properties of Accupressure, the Let it Glow Facial Massage will send you home feeling and looking refreshed. Using an all natural, hypoallergenic system designed for all skin types, your facial massage includes a Lemon Chiffon Cleanser, followed by a MultiVitamin Serum, Blueberry Pumpkin Hydrating lotion, and firming eye cream with DynaLift. $20. Please use Chrome or Firefox for Booking.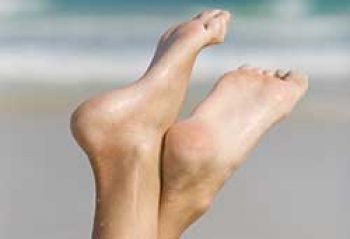 Sandy Feet & Toes Upgrade
Include this soothing treatment with any massage ! After being wrapped in warm, steamy towels, your ankles, soles and toes are gently exfoliated with a sea salt or sugar scrub.  Once smooth, your feet are treated with a hydrating and softening shea butter and reflexology massage. Yummy! $15.
Reflexology & Reflexology Upgrade
Reflexology is based on the principles that there are specific areas on the ears, hands and feet that correspond to each system of the body.Using the Ingham method, various techniques of acupressure are applied to the ears, hands and feet which increases circulation, promotes relaxation and aids in the healing process of the specific body systems. Available as an upgrade to a massage $15, or as a stand alone service; $50 - 30 Minutes , $80 - 60 Minutes. Consider adding the
Waves of Wellness
Far Infrared Treatment  for enhanced benefit! 
Please use Chrome or Firefox for Booking.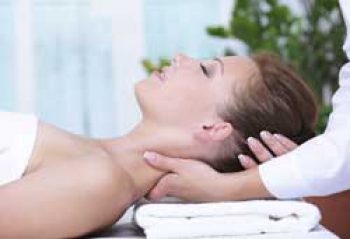 Soothing Head & Neck Massage Add On
Extra time and attention is spent in massaging your neck, upper shoulders and scalp in this relaxing treatment that adds 10 minutes to your massage. $15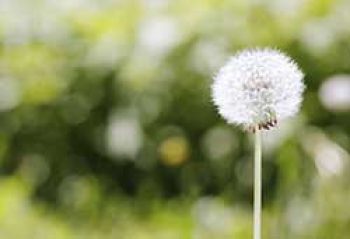 Headache, Allergy & Sinus Relief Upgrade
A head and face massage incorporating lymphatic drainage strokes and essential oils to induce decongestion and headache relief caused by allergies and sinus pressure.  An aromatherapy diffuser is used in the room to maximize the effects of the essential  oils & to assist in opening up sinus passages.  $15.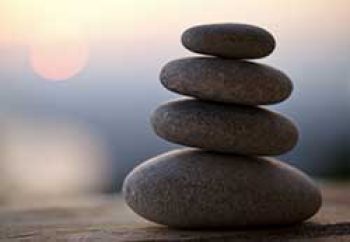 Hot Stones Upgrade
Enhance your massage with hot basalt stones. A nice balance between a regular massage and hot stone massage. $15. Please use Chrome or Firefox for Booking.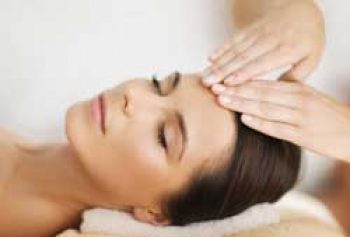 Couples Facial Massage Add-On
Enjoy a multi-step cleansing facial treatment which incorporates Acupressure and Ayurvedic strokes to stimulate and refresh the face.  Lemon Chiffon cleanser is followed by an organic serum, blueberry moisturizer and eye lift cream application.  Skin Fitness products are all natural, hypoallergenic and intended for all skin types. $40 Per Couple. (Please note this service is only available with a massage)Please use Chrome or Firefox for Booking.
Waves of Wellness Far Infrared Therapy
Stressed? Exhausted? Mind Fog? Try Far Infrared Therapy, the perfect low-cost respite your mind and body needs.  Clear your mind, drift off, deeply relax and wake up cleared & revitalized from the wellness boosting, gentle radiant heat from our Far Infrared, amethyst infused treatment table. Benefits of Far Infrared Therapy can include reduction of pain, better sleep, mental clarity, expedited healing & recovery & detoxification.
Learn more about about the benefits of Amethyst & Far Infrared Therapy
45 Min  $45         60 Min $55        75 Min   $65 Upon request, complimentary aromatherapy can be diffused to enhance your experience. Call 703-777-7373 to Schedule!
Buy a Gift Certificate
Treat your body, mind, and spirit with this service blending Reflexology and Reiki energy balancing. Reiki is a simple, natural, safe and non invasive method to promote spiritual and physical healing, while Reflexology utilizes acupressure which increases circulation, promotes relaxation and aids in the healing process of the specific body systems.  *Offered exclusively by Wendy Simms and Melinda Woodard
45 Minutes $70
Lip therapy Add On  ( available with
Facial Services only)
Exfoliate dead surface skin cells and reveal the glowing, healthy-looking skin underneath. This service deeply hydrates, nourishes, soothes and lubricates the lips and infuses moisture to rejuvenate your smile! $15
Available exclusively with Jennifer Joung
Cupping removes harmful substances and toxins from the body to promote healing and can help with pain, inflammation, blood flow, relaxation and can reduce cellulite. $10