Certified Massage Therapists at Hideaway Massage in Leesburg, VA
Sheri Miller, CMT
As a Kama ʻāina (local) from the Islands of Hawaii, Sheri was inspired with the Spirit of Aloha. Her intuitive touch has been shared with people around Hawaii and Northern Virginia since 2012.
Her intention is always to help others let go of the everyday stresses by offering a deeply caring and nurturing massage. She ispecializes in Swedish Massage, Reflexology and Chakra Balancing and is licensed in both States of Hawaii and Virginia. She has a unique way of meeting the needs of her clients and bringing about a balance to their Physical and Emotional Health. She is very passionate about Health and Wellness and believes everyday she is making a difference in the lives of those she works with. Hele mai (Come), find peace and deep relaxation with Sheri at Hideaway Massage. Aloha 'oe.
Shelley Green, CMT
Shelley provides therapeutic massage and reflexology to address soft tissue injury and dysfunction, chronic pain, and stress management.  As an experienced therapist, she listens and tailors your session accordingly.  Shelley specializes in Swedish, Deep Tissue, Myofascial Release, Trigger Point Therapy, Precision Neuromuscular Therapy, Reflexology, and Aromatherapy.  She also has had training in Oncology Massage and Advanced Soft Tissue Therapy for TMJ and Dysfunction.
Melinda's lifelong desire to help people was finally realized when she became a Massage Therapist in 2011.
"I take great pride in providing the best possible massage therapy experience to each and every client, finding out as much as possible about your specific needs, then focusing on the areas where it is needed most and providing relief from nagging pains and injuries. Nothing is more fulfilling to me than to ease both body and mind through the healing power of touch, leaving each and every client feeling relieved, relaxed, and revived."
Melinda's broad knowledge of Massage includes training and certifications in Prenatal ,Deep Tissue, Hot Stone, Lymphatic Drainage, Neuromuscular, Myofascial & Cranio-sacral Massage, PTSD, Reflexology Healing Energy and Touch,  Aromatherapy and CPR/First Aid.
Melinda is licensed by the VA Board of Nursing.
Abbey McDaniel, CMT
Please note! Abbey is scheduled Wed evenings & Saturdays, and by request other weekdays. Please call 703-777-7373 to schedule with her if you don't see her on the online calendar!
Abbey McDaniel has been a massage therapist for 5 years. After graduating from the National Massage Therapy Institute, she continued working in the medical field volunteering for Life with Cancer and working alongside physical therapy for rehabilitation for trauma victims. She went on to start a freelance business that incorporated massage into therapy for grieving parents that she connected with through her work with the Pediatric Intensive Care Unit. A couple of years after getting her license, she returned to her school to teach bodywork and anatomy and physiology to aspiring massage therapy students. She's experienced in Deep Tissue, Sports, and Prenatal massage, and volunteers her skills wherever possible for athletes, wounded warriors, or anyone in need of a healing touch.
Wendy Simms, CMT
With nearly 10 years of experience specializing in Deep Tissue, Swedish, Prenatal and Sports massage as well as Reiki, Wendy's soothing and effective techniques will turn your discomfort into relief and relaxation. Wendy delivers every massage with care for your peace of mind and attention to your individual needs.
Rob Rider, CMT
As a therapist, Rob believes in nurturing the mind, body, and spirit through massage to create balance and stability. Rob specializes in Fascial Stretch Therapy (TM) Swedish, Sports, Deep Tissue and Trigger Point massage. He is also certified in a specialty treatment focusing on neck, shoulder, head and face massage. This protocol relieves pain, tension, stress and muscle spasms in the neck and shoulder area, provides headache and migraine relief and aids in decongestion. Rob is Licensed by the Va Board of Nursing.
Audra Brown, CMT
As a massage therapist, my goal is to heal both the mind and body by customizing your massage to reduce your stress and pain.  I am able to de-stress the mind with a Swedish massage while reducing strain and stress on the muscles caused by auto accidents, exercise and conditions such as thoracic outlet syndrome, sciatic and neck pain with a deep tissue therapeutic massage. I also offer a unique and specialized treatment to reduce fascial restrictions and reduce cellulite.. I am a graduate of Northern Virginia School of Therapeutic Massage, a Board Certified Massage Therapist and licensed by the VA Board of Nursing.
Jill Handford, CMT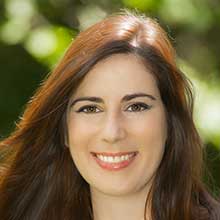 Having practiced massage for over 12 years, Jill's extensive experience gives her the ability to provide pain relief caused by conditions such as fibromyalgia, arthritis, cancer, bone disease and thoracic outlet syndrome. Jill's wide range of specialties also include Hot Stone, Infant massage, Prenatal, Reflexology, and Swedish Massage.  Jill is also a licensed Esthetician and offers skin care services at Hideaway!
Sharon Nalls, CMT
Sharon's focus is to bring a client improved health and relaxation through therap
uetic touch. Remaining centered and mindful as she works, Sharon's greatest reward is the appreciation and happiness her clients express after a massage. Outside of work, Sharon offers her skills and care through volunteer Hospice Massage.
Sharon specializes in blending therapeutic massage with relaxation techniques to address stress and pain relief in a single a customized session.
Allison T. Shorb, CMT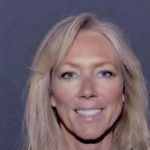 I opened Hideaway Massage in Leesburg, VA to fulfill my vision of a personal, professional and affordable place where you can slip away from the stress, noise and demands of everyday life…even for a short while. I envision Hideaway Massage to be a destination for stress and pain relief that tailors each treatment to the individual and their situation.
As different as we all are, everyone needs some time just for themselves. Each client I work with has a unique story to tell and vibrant energy to exchange. I love what I do and welcome the opportunity to help you find your harmonious balance at Hideaway.  I am a Board Certified Massage Therapist and licensed by the Board of Nursing.
Enjoy.
Allison T. Shorb, CMT